Biomass (NU20072014), 2015
Faunal remains arrayed on 3.5m x 5.79m x 20cm plinth. Commissioned for Broad Reach an - ATLAS Arts project,
Taigh Chearsabhagh Museum & Art Centre, March, 2015.
Drawing inspiration from the natural world, particularly the phenomenal experience of landscape, much of my work originates from regular, solitary walks in wild and borderland places. Maintaining an open relationship to location and materials, a process of slowed down, engaged looking is echoed in the creative methodology and realisation of drawings, object arrays and photographs.
Composed from a diverse collection of faunal remains gathered on Uist across a seven-year period, Biomass (NU20072014) bears witness to this on-going temporal relationship. Undeniably an expression of my profound fascination with nature, the work also seeks to articulate a search for meaning through commonality, rather than hierarchy.
Consisting primarily of the hard parts of the body such as skulls, bones and teeth, the array here offers no system for interpretation or scientific analysis. Rather, their material actuality invites the viewer to consider all in relation, one to another and to the spectator.
Images © Sophie Morrish 2015
Exhibition wall text © Mel Gooding, 2015.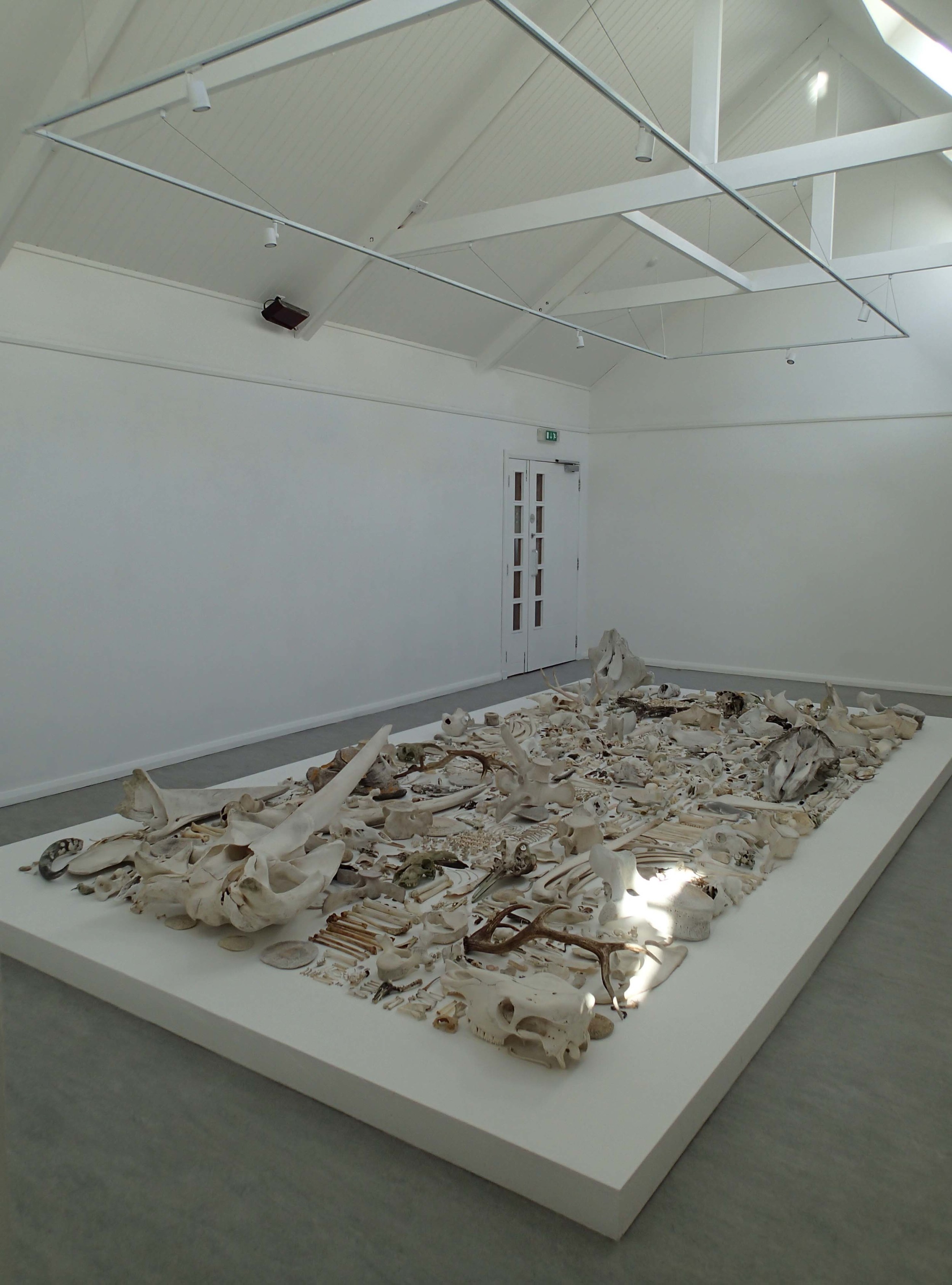 Critter List, 2015 Vinyl wall text, detailing in Gaelic & English, animals in the array.